Expert financial & accounting strategy at your fingertips
Whether you're a new restaurant concept in San Diego or Los Angeles or you're working to maintain a slipping profit margin, we know how hard it can be to keep all aspects of your business running like a well-oiled machine. As you grow and expand, it's impossible for you to succeed unless you have the right processes and management strategies in place. That's where Cornerstone Hospitality comes in.
When you choose our CFO Services for your restaurant business in San Diego or Los Angeles, you'll have access to our expertise in a multitude of areas. We'll help you assess your individual operation's needs to find out which will be the most effective for your business.

Our Restaurant CFO Services
It's no secret that the restaurant business is challenging, and in today's world, you need every competitive advantage you can get to thrive and grow. Fast and accurate information is key to making important decisions that will lead to the survival and long-term prosperity of your business.
Accounting / Bookkeeping
Restaurant accounting needs are multifaceted, and a bustling business gives owners very little time to keep things straight. As your Restaurant CFO, we'll provide comprehensive accounting and bookkeeping services to help establish a solid foundation that's designed to promote growth. Whether you're building out a concept or own an established restaurant in San Diego, we'll provide the accounting and bookkeeping support you need to achieve your business goals. We'll also help you navigate the rising minimum wage costs here in San Diego.
Weekly Cost of Goods Reporting
We closely monitor your COGS (cost of goods sold) so when the price of goods go up, we can notify you immediately and take action to get your costs back down. Our CFO Services team will watch and audit costs to ensure that you are getting the best prices and the highest quality ingredients – even if that means switching vendors.
Vendor Management
We'll streamline your entire vendor management system. We'll help you consolidate overlapping vendors and cut down on the number of people you have to deal with, and negotiate with them if necessary to reduce your operating costs.
Merchant Processing
With full transparency and competitive pricing, we provide payment processing solutions for debit and credit card processing, electronic check processing, gift & loyalty programs, e-commerce solutions, mobile payments (smartphone and tablet), point of sale solutions and a comprehensive chargeback merchant processing system.
Productivity Efficiencies
Working smarter is the only sustainable way to grow your business while maintaining profitability and efficiency. Cornerstone will provide a full operations review and audit, and then provide you with a comprehensive game plan that will both improve your business' efficiency and your guest's experience.
Strategies for Expanding Operations
Entering growth mode and adding new operations is all too often the demise of incredible companies and concepts here in San Diego. Cornerstone will completely review your operations, business structure and model, resources, corporate/central controls, and unit performance to create an effective Business Growth Plan that will protect your cash flow and investments during expansion.
New Product Development
We help you expand your menu offerings by creatively utilizing your current inventory to craft a selection that will not only delight customers but evolve along with your successful business – a constantly changing market means it's important to keep an eye on competition to ensure you're always at the forefront of what the industry is calling for.
Audit/Overview of Policies & Procedures
Our team will audit your current policies and procedures to ensure their efficiency and determine if they are relevant for long-term success, including insurance policies. It's important for any business to be properly insured, and our trusted partners are hospitality professionals who know the ins and outs of quality insurance. Procedures like this are at the heart of any restaurant's day-to-day operations, and we'll make sure your policies are delivering the outcome you intended.
Coaching & Counseling for Management
We help you hire, interview, and select your new staff and management team in the San Diego or Los Angeles areas. With years of experience, we help you know what you're looking for in a candidate and conversely, identify red flags before it's too late. Furthermore, through ongoing in-person training programs with Cornerstone experts, your team will become more effective salespeople and be able to provide a consistent, authentic customer experience.
experienced business owners & operators
As business owners ourselves, the advice and strategies we offer are tried and tested from our own experiences. No two restaurants or food and beverage service operations in San Diego are the same – so when we work with you, we'll evaluate your business to find the very best strategies and practices for you.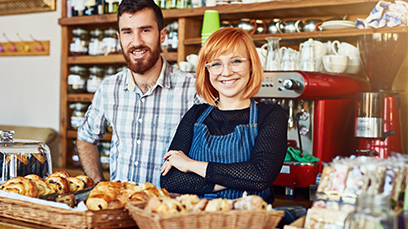 New Operations
With decades of experience and a proven track record, we'll help you grow your new business from the ground up.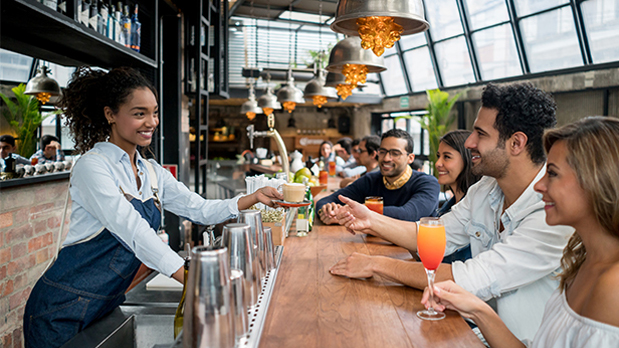 Successful Operations
Congratuatlions, your business is thriving! We'll help you design and implement a strategic plan for expansion, and continued success.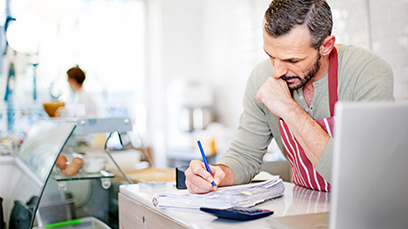 Struggling Operations
Struggling to pay the bills and see a more succesful future? We're here to help your business recover, grow and succeed.
happy customers
Client's Testimonials

Joe Rinaldi
General Manager
Music Box
I highly recommend the Cornerstone team!
"Cornerstone was instrumental in the start up phase for Music Box. Cornerstone hits the ground running without any learning curve since their experience and specialty is Hospitality Operations. I highly recommend the Cornerstone team!"

Charlynn Mann
Landon's Gourmet Kitchen
Exactly what every new restaurateur needs!
"To say a huge weight has been lifted off our shoulders is an understatement. Bryn and his team at Cornerstone are exactly what every new restaurateur needs. From general management, FOH, BOH, marketing, and accounting... they've got you covered. CHC's mission is to partner with you, to encourage you, and be the champion you need to keep you going in a business where the odds are stacked against you."

To begin, start your conversation with Bryn

We value your privacy