What do restaurant consultants do?
From vendor negotiations and menu development to cost containment and guest relations and everything in between, a restaurant consultant like Cornerstone Hospitality will provide real-world best practices that touch on every aspect of the food and beverage operation to help you create a memorable dining experience. Our restaurant consulting services begin with immersing ourselves into your brand's culture, mission, and vision.
We'll work with you to build the perfect menu, recipes, product specifications, and inventory levels to protect the quality and profit performance of your operation, and we'll help you find vendors and suppliers that you can rely on. Our consulting services include:
Menu development and design
Menu pricing
Recipe development
Beverage program implementation & management
Test kitchen/client tasting
Cost containment
Vendor negotiations
Vendor resources
Why should I hire a restaurant consultant?
To put it simply, sometimes you just need another set of eyes. Maybe your San Diego or LA restaurant is losing money, but you can't pinpoint the exact cause; or perhaps your operation is so busy you haven't had time to put the right systems in place for everything to run smoothly and efficiently. A restaurant consultant can help with any aspect of your restaurant operation and provide you with ways to grow the business, reduce costs, and fix those difficult management issues.
Whether your restaurant needs a complete turnaround or you're figuring out how to strategically expand a successful concept, Cornerstone Hospitality can help.
How does the process work?
Once you reach out to us, we'll schedule a free 60-minute, zero-pressure consultation so that we can learn about your restaurant and determine what your core needs are. After our initial consultation, we will create a proposal with our recommendations.
As your new partner, your success is our success! We will dive headfirst into whatever your restaurant needs help with, whether its menu development and design, restaurant staff training, accounting, CFO services, cost containment and vendor negotiations.
How much do your restaurant accounting services cost?
Our services and prices are based on our individual client's needs, so it depends on the extent of your needs. Contact us to schedule a free consultation to discuss restaurant consulting pricing for your San Diego or LA restaurant.
What restaurant accounting software do you use?
We use QuickBooks accounting software for all of our bookkeeping services.
What is your restaurant experience?
We have several years' experience as owners/operators of dozens of small businesses and restaurants throughout Southern California. We understand the day-to-day struggles of keeping the doors open and staying strong against big-box competition. Our Cornerstone team has already done the legwork and figured out how to succeed in the restaurant world, and that's why we feel supremely qualified to help your small business thrive.
How long does it take to get started with your restaurant consulting services?
It can happen as quickly or as slowly as you like! Once you reach out to us, we'll schedule a consultation as soon as possible; and once you have read over and approved our proposal, we'll get started on the work immediately.
Do you help with preparing and submitting our yearly taxes?
Yes! While we do not provide CPA services in-house, we have partnered with an extremely reputable local CPA to provide our clients with the best tax return services possible.
Where are you located and how do you work with clients outside your local area?
We are located in Southern California, but we work mostly with small businesses and restaurants in San Diego and Los Angeles. We know the ins and outs of the business, and will happily travel to you.
maximize profits with consulting services
We want to help you succeed—to do that, you'll need to implement the right processes and strategies. That's where we come in. Ready to get started? Let's work together!
If you have additional questions, please let us know.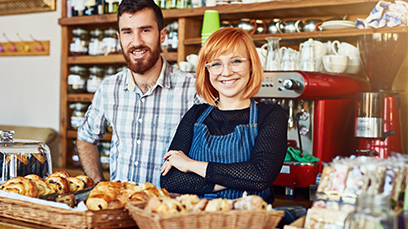 New Operations
With decades of experience and a proven track record, we'll help you grow your new business from the ground up.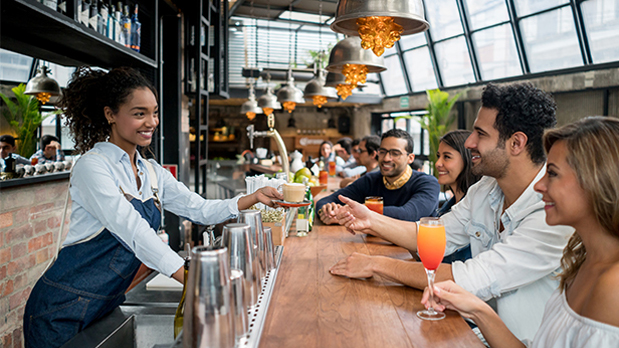 Successful Operations
Congratuatlions, your business is thriving! We'll help you design and implement a strategic plan for expansion, and continued success.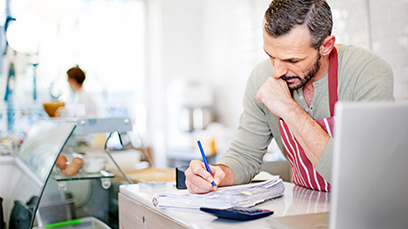 Struggling Operations
Struggling to pay the bills and see a more succesful future? We're here to help your business recover, grow and succeed.
happy customers
Client's Testimonials

Joe Rinaldi
General Manager
Music Box
I highly recommend the Cornerstone team!
"Cornerstone was instrumental in the start up phase for Music Box. Cornerstone hits the ground running without any learning curve since their experience and specialty is Hospitality Operations. I highly recommend the Cornerstone team!"

Charlynn Mann
Landon's Gourmet Kitchen
Exactly what every new restaurateur needs!
"To say a huge weight has been lifted off our shoulders is an understatement. Bryn and his team at Cornerstone are exactly what every new restaurateur needs. From general management, FOH, BOH, marketing, and accounting... they've got you covered. CHC's mission is to partner with you, to encourage you, and be the champion you need to keep you going in a business where the odds are stacked against you."